Just Some Sigs

Discussion by Team Destiny 07 with 2 Replies.
Last Update: April 10, 2007, 8:43 pm
Note: You cannot see the borders because they are 2px WHITE strokes.

K well here they all are:






This next one was a gift and I had ppl rate it w/o the text so the person didn't know:




My Newest Sig It's a Vert: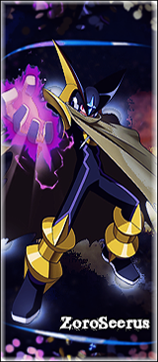 Tue Apr 10, 2007 Reply New Discussion
They must have been added in wrong because they're all x's
Tue Apr 10, 2007 Reply New Discussion
I saw them the other day but didn't get around to commenting. I really like most of them, though it's not the art style I personally go for in my sigs I think you pulled it off really well. As for the one with no text, I bet that person was rather happy =D. Keep up the good work man!

EDIT

The vertical signature is really well done but honestly I hate signatures like that. They stretch the forum way down every time you post and it is kind of annoying. If your just making it to post in posts like this though its fine. Another good one!
Tue Apr 10, 2007 Reply New Discussion